Post by Nika Moon on Dec 3, 2019 12:42:45 GMT -8
These are Nika's roommates. Their face claims are easily up for debate, as I just picked the first person in the general shape of what I had in mind for these characters. Their history and personalities are mostly up to you, except for a couple where I may have an extra note or two, and the fact they all, except Quinn, went to Lakeside School by the time they reached high school (Quinn can go to whatever school you want him to). Occupations are up for debate as well.
---
Name:
Kayden Shichiro
Suggested Face Claim:
Kenta Takada
Birth Year:
1998
Ethnicity:
Japanese-American
Sexuality:
up to you
Occupation:
IT Tech
Relationship with Nika:
He is a soft boy that Nika protects fiercely. They met in middle school when they were both the new kids at school.
Relationship with Hyojae:
He and Kayden have a fairly easy time getting along. They're both naturally quiet, and spend a lot of time doing their own thing together and occasionally showing each other memes or something interesting. They both have a "mom friend override" with each other when it comes to social situations, usually depending on who of them is the least anxious that day.
Relationship with Yang:
Slightly awkward. They became friends through sharing their only friend (Nika) in middle school, and they just never quite figured each other out. Yang likes Kayden, and cares about him, but in a sort of abstracted way. He is keenly aware of being two years younger than Kayden.
Name:
Quinn Chesire
Suggested Face Claim:
Ty Simpkins
Birth year:
2003
Ethnicity:
Generic European-American - you're free to get more specific
Sexuality:
up to you
Occupation:
Student/Barista
Relationship with Nika:
Quinn is the baby of the friend group, and it shows by how protective everyone is of him, even Kayden. Quinn was brought into the household after his older brother found out his parents were being mean about Quinn coming out as transgender.
Relationship with Hyojae:
Hyojae and Quinn are fairly awkward with each other, partially because they don't really have a lot in common, partially because Hyojae is just awkward. Hyojae feels sorry for the kid, and protects him like the rest of the household does.
Relationship with Yang:
Yang is intensely protective, and they actually get along quite well. Yang will fight you if you hurt this kid. They have a fair amount in common, and Yang appreciates not being the baby anymore. He helps Quinn with his homework, but it's a secret. He barely knew Quinn before the kid moved in to the household, but they've gotten really close.
Extra Notes:
Is transgender - was born female. Parents didn't like that.
Name:
Loren "Lore" Chesire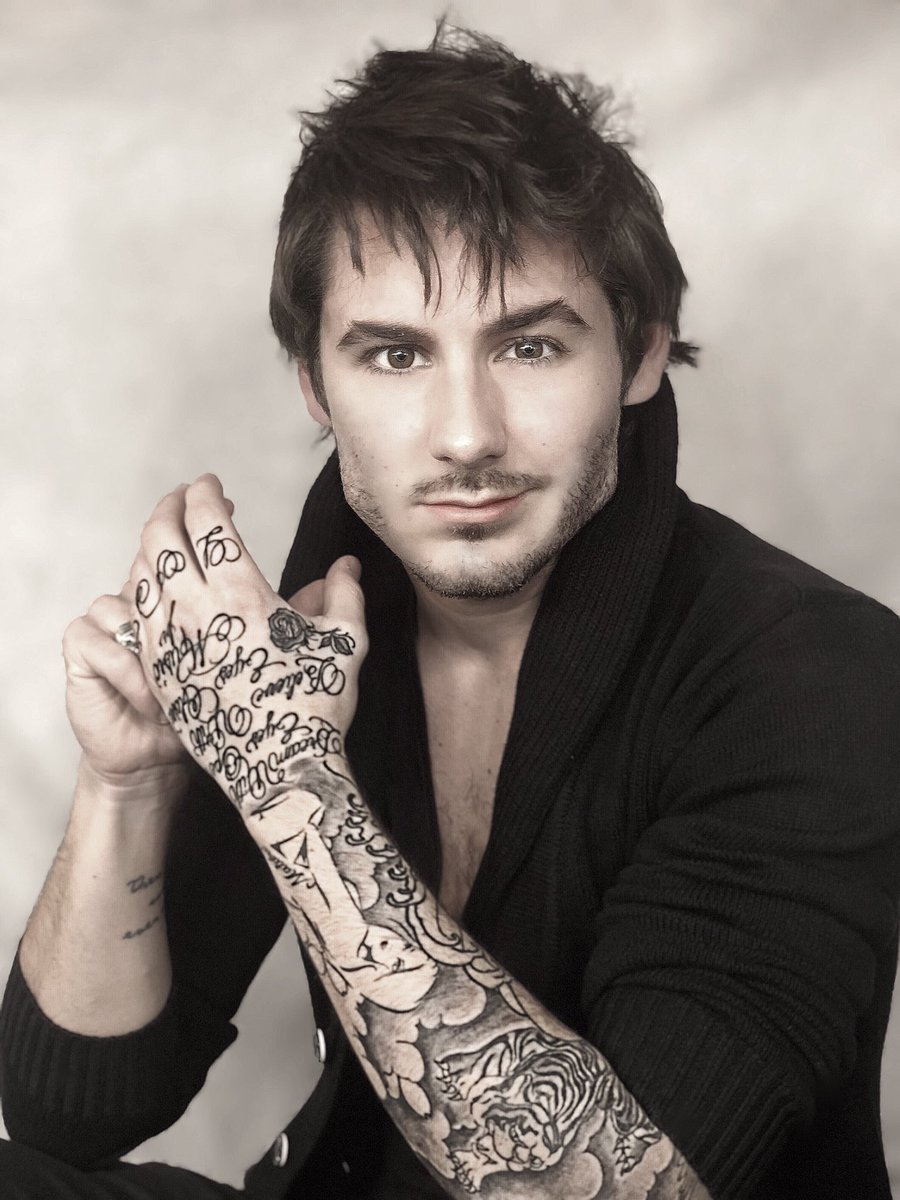 Suggested Face Claim:
Dominic Scott Kay
Birth year:
1999
Ethnicity:
Generic European-American - you're free to get more specific
Sexuality:
up to you
Occupation:
Student/Paraeducator
Relationship with Nika:
Lore is a tough looking guy with a heart of gold, and Nika originally wasn't interested in befriending him because he had a reputation, but by their junior year, she saw how often Lore protected others and their friendship blossomed. Lore was the first (and only) time Nika has confused friendship-feelings for feelings-feelings, but she never confessed to him, instead telling him much, much later (and when she was much more sure she was 100% not into guys) and they laughed about it.
Relationship with Hyojae:
Although they consider each other friends, Hyojae and Lore don't get along the greatest. Although it doesn't go as far as fights, they occasionally bicker and usually fall into an awkward silence when alone with each other.
Relationship with Yang:
Lore and Yang made friends in middle school after getting in a fist fight, but they didn't get to know each other well until after Nika befriended Lore. Yang occasionally gets misfiring protective-over-Hyojae angry towards Lore, and then they're grumpy at each other, but they tend to bounce back pretty quickly. They bond over their shared interest in tattoos.
---
Name: Yang Du
[CLAIMED BY ETIENNE]
Suggested Face Claim: Lê Trung Thàn (Erik)
Birth year: 2000)
Ethnicity: ethnically Vietnamese but was born in Turkey, has American citizenship
Sexuality: homosexual
Occupation: Student/Makeup Artist
Relationship with Nika: Initially bonding over being from other countries, but no, not the one you're thinking about (Yang is from Turkey), they later bonded over both being absolutely gay. They make jokes with each other and people with a heterosexual agenda often mistake them for a couple. They met when Nika was in eighth grade.
Relationship with Hyojae: They aren't super close, and initially after meeting him, Hyojae felt Yang was very overwhelming, he's since gotten used to Yang enough to be around him and live with him. He enjoys watching movies or shows together.
Name: (Harold) Hyojae Park
[CLAIMED BY REDEIM]
Suggested Face Claim: Jehyun from 1TEAM
Birth year: 1999
Occupation: Florist
Ethnicity: Korean-American
Sexuality: up to you
Relationship with Nika: Nika often finds herself encouraging Hyojae to do things she know he'd like if he stopped letting his anxiety get in the way. Another soft boy Nika decided she had to protect. They met their freshman year of high school.
Extra Notes: Hates his English name with a passion. Has legit anxiety.